Birdwatching can be about much more than just the birds. That's not to say the birds aren't front and center for most of us bird types.
But the personal benefits to you go well above and beyond looking at beautiful feathered beings.
YOUR wellbeing will be enhanced in ways that you might never had imagined that very first time a bird sparked this wonderful interest (obsession?) that we call birdwatching.
Here are 8 marvellous benefits of watching birds that will enhance your life:
Get outdoors
It goes without saying that being outside has zero downsides and multiple benefits. Vitamin D exposure, mental health enhancement, stress relief, nature's healing and calming aspects. Even if you don't see a single bird, you're very likely to feel a whole lot better after even a few minutes outdoors looking for birds (but you'll probably be even happier if you saw some).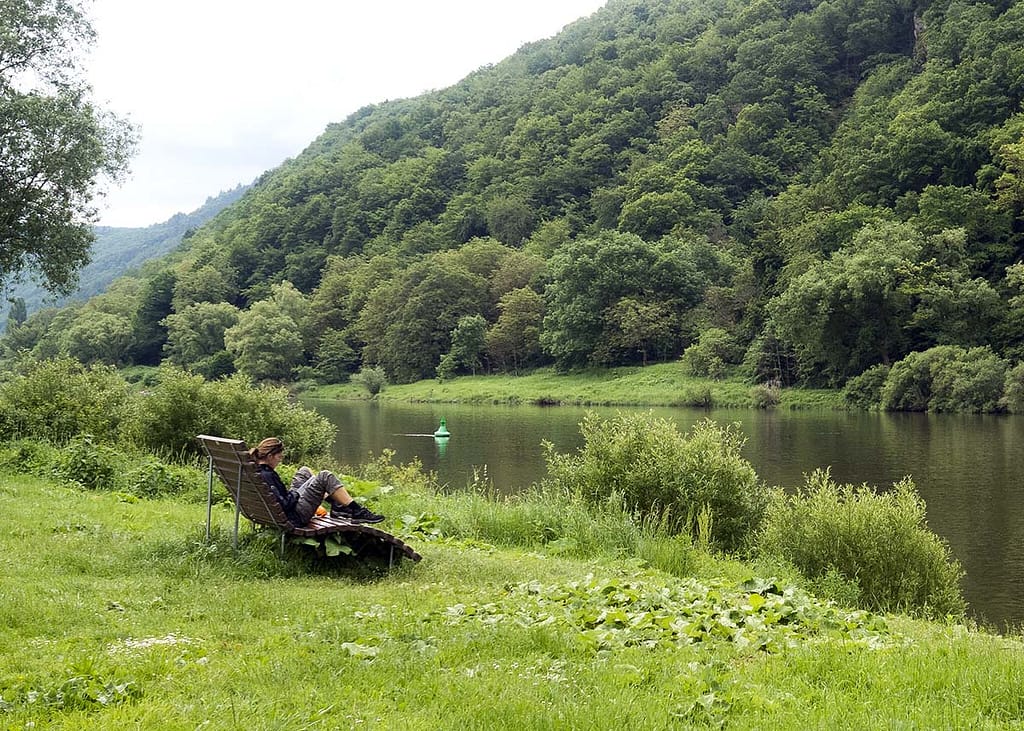 Exercise
Birding can be as lazy or as physically intensive as you want it to be. You can often watch birds without even leaving your vehicle. YOu can watch birds without leaving your home. Or you can pack your bag for a three day hike in remote wilderness.

Endless learning and discovery
Birds and their relationship to plants and the ecosystem provide a never ending field of learning. You can dive in as shallow or as deep as you want when it comes to discovering all there is to know about birds – where and how they live, what they eat, when, where and how they nest. And that just touches the surface.

See new places
After a while, birdwatching will take you to places you could never have imagined wanting to go. That sewerage treatment plant? A haven for birds.

Birding is for everyone
No matter your age, location, income, or ability, birdwatching is accessible to everyone.
If you have physical challenges or are disabled, watching birds is a fulfilling activity in your own garden, at local parks, and at the ever growing number of facilities with accessible platforms, lookouts and bird hides that are designed to be accessible by all.

Conservation
You might not realize it, but just being involved with birdwatching can allow you to contribute to conservation. If you decide to set up an eBird account and log your sightings, you will be part of the largest citizen science resource relating to birds. This data is used by scientists around the world who simply could not gather the vast amount of information that regular birdwatchers like you and I can quickly and easily submit through eBird's easy to use app.

Low to no cost
How many hobbies are there where you can literally do it for free? Even if you live in a concrete jungle (otherwise known as a city), you can very well step outside, start walking, and you are bound to come across birds at some point. If you live in an area where there are more trees and more natural places, your capacity for free local birdwatching has just gone up many levels.
While it's very true that birding can get very very expensive indeed (think of the people who can spend tens of thousands of dollars every year traveling to tick more birds off the list), it does not have to be that way at all. Birding can be totally and utterly free if you want it to be.
For some of us, it's more than enough to take a daily walk and enjoy the local birds – there is absolutely nothing wrong with that. Got a little more time and money? Your only costs could be gas in the tank to venture a bit further out in your local region. Here you can add to your bird list, see new species and discover new habitats. Again, at very little cost compared to most hobbies. Birdwatching is a cheap and deeply satisfying past time that won't break the bank (unless you want it to).
Meet people
Wherever you are, you will find bird mad people. If you're brand new to birding you might find some of the most hardcore birders to be, well, quite strange at first. But after you yourself develop a greater interest in birdwatching you can start to understand their motivations a little better. However: you don't need to hang around with hardcore birders if you don't want to. Birdwatching will open doors to meeting new people from all walks of life.
Some will be casual birdwatchers who are interested in what can be seen in the local area. Others will be world travelers who scour the planet for new species. Many will be photographers. Some will be scientists and conservationists. You will meet people of every persuasion who all have a common interest: birds.
Birdwatching can be a solitary or social activity, but with so many of us often finding it difficult to meet new people, form friendships, and bond over common interests – birding with like minded people becomes more than just about the birds.
You can forge friendships that last a lifetime. Joining a local or regional bird club will often give you access to a wide range of social activities. Many will directly involve watching birds with other members, while others can expand well outside birding activities. Some clubs have regular social meetings, dinners and other events. If meeting people is high on your list of priorities, doing it alongside your birdwatching interest is a wonderful way to go about it.